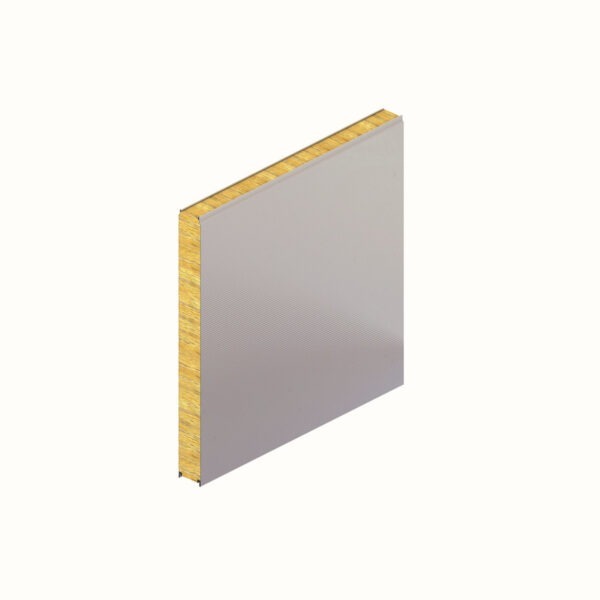 Hoesch® isorock HP Akustik
The Hoesch® isorock HP acoustic panel is a visibly screwed element especially for acoustic insulation and sound absorption applications. It is used as a partition wall for INTERNAL applications. Due to the perforated inner surface layer, the acoustic behaviour in rooms improved considerably.
The Hoesch® isorock HP Akustik is a wall system with mineral wool insulation core and visual fixing. The sandwich elements can be laid vertically or horizontally and are available in widths of 1,000, 1,150 and 1,200 mm. Its assessed sound reduction index Rw is 35 dB.